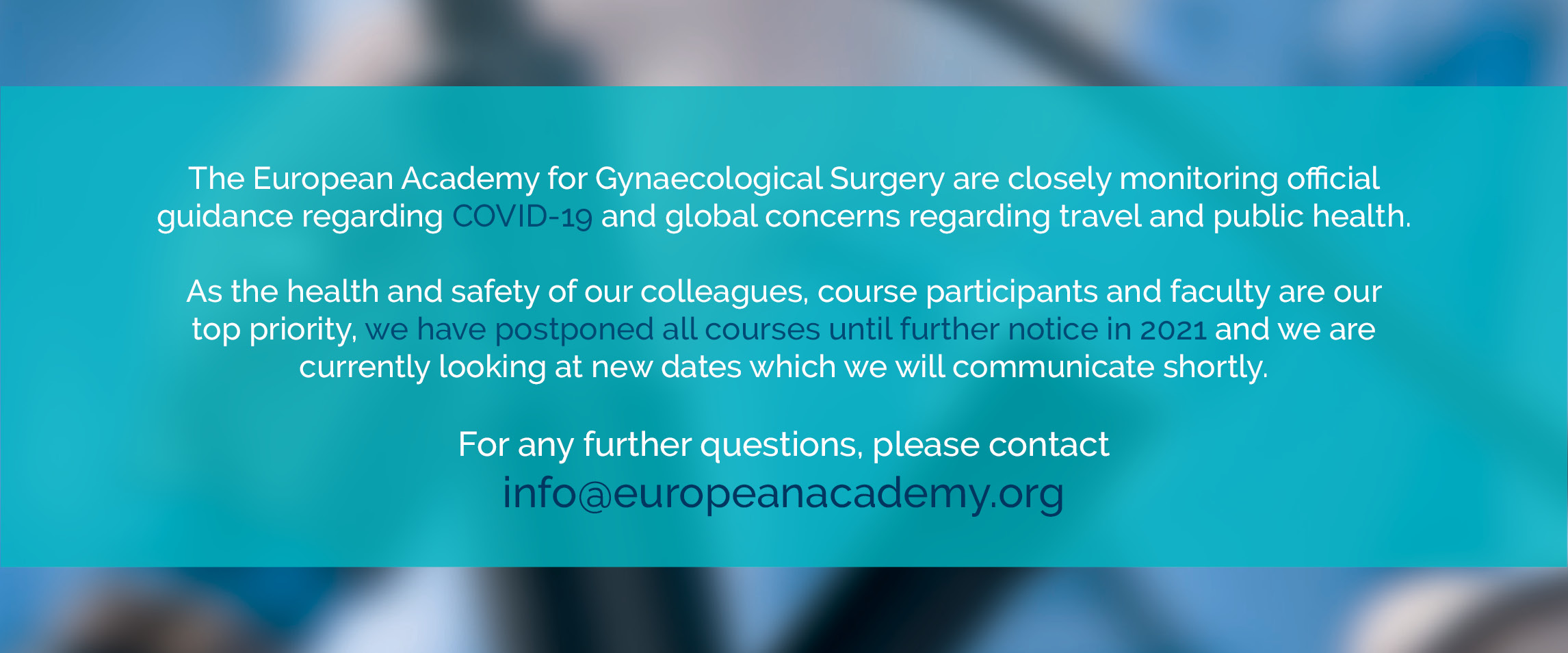 In memoriam of Dr Yves Van Belle    |    21.08.1953 – 18.07.2020
It is with great sadness we mourn the passing of our dear friend and colleague, Dr Yves Van Belle.
Yves was a pioneer in ambulatory hysteroscopy, one of the founders of the European Academy and played an integral role in the development of the GESEA Programme.
Upcoming courses and certification sessions
Organised by The European Academy of Gynaecological Surgery
Update 2.11.2020:
Due to the worldwide Covid-19 outbreak we have cancelled/postponed some of our courses because we highly value the health of our participants and staff. Below you can find our current course schedule for 2020. This will be evaluated on a regular basis and you can find the latest updates here.
More information? Contact info@europeanacademy.org
There are currently no upcoming events. Please contact us if you would like to be informed of future sessions.